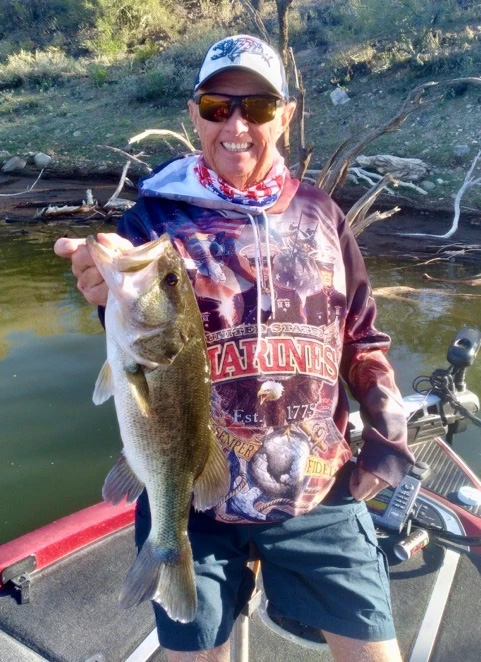 Contact Larry directly at (602) 818-0775
About Larry Mantle
Arizona ProFessional Tournament Angler and Guide – Larry Mantle has been a fixture on Arizona's lakes for years, and he's one of the most respected anglers out there. In the 1980s and '90s he teamed up with John Murray and the two of them were top dogs on the tournament circuits for two decades.
Larry is one of the most energetic guys I know, and one of the most friendly and easy going guys you'll ever want to meet. I am truly honored that He guides for AZ Great Adventure Fishing / Fishing Guide Arizona. If you get a the opportunity to meet and fish with Larry, you'll definitely enjoy the day on the water learning from his vast years of experience fishing on Arizona's Lakes.
Larry Mantle was born and raised in Linn, Missouri and started fishing at the age of Three. Larry was a Sargent in the United States Marines where he did two tours in Vietnam.
He grew up hunting, fishing, and playing baseball. I was very fortunate to have a father, that enjoyed the great outdoors, and taught Larry and his three younger brothers, how to enjoy every day to the fullest, and every opportunity that God provided for us to experience the excitement and beauty of nature each and everyday.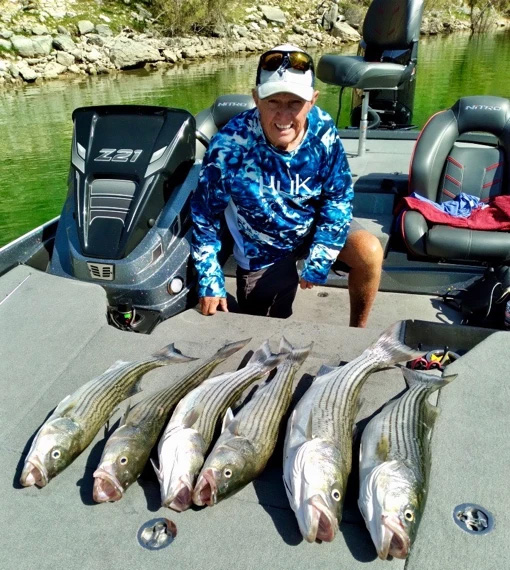 In 1982, he joined the Arizona Bass Club. He became the club's President in 1983 and 1984. Larry became a Professional Angler in 1984, and fished the tournament trail for 32 years where he fished the following circuits: Western Bass, U S Bass, BASSMASTERS, American Bass, Arizona Professional Bass Circuit, and West Coast Bass Circuit.
During his Professional Bass Fishing Career, Larry won a number of tournaments, and qualified for a number of championships, and he also won several Bass Boats.
Larry also fished team tournaments for 32 years with John Murray from the time John was 17 years old. They won numerous tournaments and placed in the money 95% of the time on both the local and regional levels. Together they qualified for the Championships in every circuit that they fished.
Larry loves guiding because he enjoys watching people catch fish and the smiles it brings to their faces, especially, if it's their first time fishing.
It makes it even more rewarding when it is young kids. The smiles on their faces and the memories we make, their excitement and their enthusiasm are what makes guiding so rewarding. Guiding, also allows, Larry the opportunity to meet people from all walks of life and from all over the United States and from around the world.
CALL US TODAY AT (602) 370-8058